MEDSTORY® is our unique storytelling strategy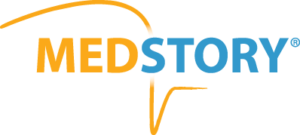 We transform your complex disease state and drug science into a MEDSTORY — a concise, smoothly flowing and beautifully visualized scientific story that will CONNECT with your target audience.
How a MEDSTORY® connects?
It leads to greater engagement & deeper understanding
It's experienced more emotionally by audiences
It's delivered more energetically by presenters
What makes a MEDSTORY® different?
Which MEDSTORY® do you need?

MEDSTORY medical presentation


MEDSTORY investor presentation




MEDSTORY® LiveTALK

speaker video

MEDSTORY illustrated fact sheet






MEDSTORY development training


MEDSTORY presentation training


A comprehensive interactive PDF package housing 7 story elements including story slide decks, story animation videos, text narratives, story visuals and reference library. Ensures consistency and continuity of story messages and visuals for internal stakeholders to easily source.